A big thank you goes out to Maven's Inn and Grille in Canyon Lake for hosting September's Happy Hour.
We had a great time flooding the place with maroon, meeting new folks, and sharing stories with our happy hour regulars!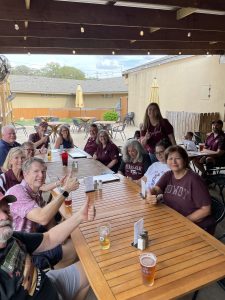 Looking forward to next month's Happy Hour (October 6th) at Double Schott's in New Braunfels.