2021 Aggie Muster
Comal County's Aggie Muster Virtual Ceremony will be held on Wednesday, April 21, 2021.
Here is the link to the virtual event:
2021 COMAL COUNTY AGGIE MUSTER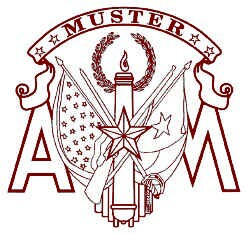 "Softly call the Muster, let a comrade answer 'Here'…"

COMAL COUNTY AGGIE MUSTER

We will be hosting a VIRTUAL event for Muster 2021. 
We will have Roll Call for both 2020 and 2021.
Softly call the Muster…
Please join us for Muster – a time to look to the past, present, and future…not only to grieve but to reflect and to celebrate the lives that connect us to one another. A gesture so simple in nature yet so lasting in spirit, Muster is the lasting impression every Aggie leaves with us; it reminds us of the greatness that lies within these walls, of the loyalty we possess, of the connection that binds us, and of the idea that every Aggie has a place of importance – whether present in flesh or spirit.
Should you have any questions, please e-mail us at comalcoamc@aggienetwork.com